No "charred" feelings; Motorola Moto X catches on fire
10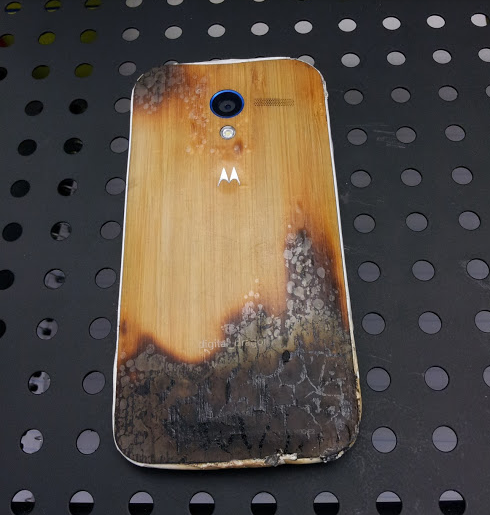 Motorola Moto X takes a burning, keeps on churning
This seems almost too perfect to be anything but a set up. A
Motorola Moto X
was hanging around a campfire when all of a sudden, it caught on fire. Of course, this would be the model with the wood backing. The phone was said to have been pulled out of the fire, still in flames. Luckily, the battery did not explode, which could have made this a much more dangerous situation.
As it turned out, the Motorola Moto X survived the fire, even booting up and working perfectly. And the owner of the phone? Well, he now has a great story to tell his kids about the time he was so hungry, he set his Moto X on fire so that he could roast some marshmallows.
Fire is a dangerous hazard that doesn't match up well with any handset. But when the back of your phone is made from Pinocchio's cousin, you never know when a small spark might ignite into something big. By the way, the owner of the handset was not trying to turn his Moto X into the
Amazon Fire Phone
.
source:
+DigitalDragon
via
AndroidCommunity