No Windows Phone 7 handsets from HP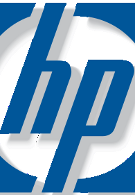 HP's executive VP, Todd Bradley, admits that his company would like to be Microsoft's biggest customer. But when it comes to mobile operating systems, there is no reason for Hewlett Packard to use Windows Phone 7. After all, HP did pick up a pretty good mobile OS when it purchased Palm and gained control of webOS which it plans on using for all of its smartphone needs. Developed by Palm and introduced in January 2009, webOS at the time it was introduced, seemed like a revolutionary OS with its use of cards to represent applications that could be turned off by simply flicking the card off of the screen. But the first device to use webOS, the Palm Pre, was done in by hype, too few apps, and a poor job of marketing. HP plans on improving the hardware to help spread the use of the software. In an interview, Bradley said, "
Our intent is to focus those resources and really make webOS the best OS it can be."

HP isn't completely tossing out Windows Phone 7. The HP Slate is a tablet that originally was designed for Windows Phone 7. After the Palm acquisition, it was changed to a webOS device before switching back to Windows as a business oriented product. HP could end up making two different versions of the tablet, using Windows for the business-centric version and webOS for a model designed for the general public.

Before the Palm purchase, HP was excited about teaming with Microsoft. HP Senior VP Steve Manser had said, "
We are simply very excited to be entering a new era in our Smartphone business together with Microsoft, especially as the market continues to grow and evolve. HP is working even closer with Microsoft to develop signature phones on the Windows Phone 7 Series that offer an entirely new consumer experience."
It's funny how your thoughts can change after spending $1.2 billion, which is how much Palm cost HP to buy. Actually, when you get right down to it, HP spent all that money for webOS as there really was nothing more to Palm except for some inventory of phones, and of course, the brain power of employees.
source:
PCMag