No Quick Charge 3.0 support for the Samsung Galaxy S7 duo
44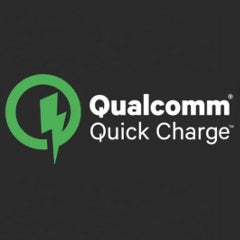 Though the innumerate pre-launch leaks gave us a strong idea of what to expect from the
Samsung Galaxy S7
and
S7 edge
, it's clear that the Korean firm has made a substantial effort to impress us with its flagship duo. Both are packed to the gills with features, ticking most of the boxes one could require of a high-end smartphone. Yet while the two devices do offer Qualcomm's lauded Quick Charge facility, it's not the latest Quick Charge 3.0 as one might have expected.
The Galaxy S6 line, which arrived this time last year, shipped with Quick Charge 2.0. As the name implies, the Quick Charge increases the speed at which a device can add power, provided that a supported charger is used. Later on in September of 2015, Qualcomm
Quick Charge 3.0 was announced
with broader support and an extra dab of
Quickness
. For the best part of six months, the tech has been primed and ready to go, and since Samsung isn't renowned for holding back new and emerging tech, it's a tad strange that Quick Charge 3.0 is not found in either the Galaxy S7 or its curvaceous cousin.
Then again --
maybe not
. There are two different versions of the S7 and S7 edge, each either rocking Sammy's own Exynos 8890 or Qualcomm's Snapdragon 820 processor. The Qualcomm chip, as you might imagine, is Quick Charge 3.0-ready, but Samsung's chipset is not. Therefore, Samsung probably
could
have treated the Snapdragon 820 variant to Quick Charge 3.0, but in the name of equality and fairness, has decided to keep both back on the second-gen technology.
Nevertheless, QuickCharge 2.0 is
still mightily impressive
, and the lack of support for the newer version 3.0 is unlikely to deter prospective S7 buyers.