Here's why there's no 5G version of the OnePlus 7T Pro
4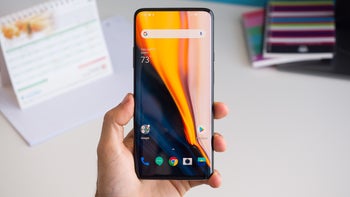 Despite rumors which indicated OnePlus was working on a 5G version of the OnePlus 7T Pro McLaren Edition, no such device was announced at last week's event. Now, CEO Pete Lau has revealed why the company avoided introducing a second-generation 5G smartphone.
Speaking to a
group of journalists
shortly after last week's OnePlus 7T series introduction, the company co-founder confirmed the decision isn't related to "a Pro series or T-series or another device" that must have 5G but is yet to be released. Instead, OnePlus simply doesn't believe it's the right time to launch a second 5G-ready flagship. The Chinese smartphone brand is looking at the current circumstances in certain global markets and waiting for "a suitable opportunity to build a 5G device."
This is also why the company can't yet guarantee 5G connectivity on next year's standard OnePlus 8. Lau admitted that 5G will be a key trend for flagship smartphones next year and potentially mid-rangers too. However, the networks will still be limited to a handful of developed nations and might not be present in key markets like India, where OnePlus is often the most popular brand in the premium segment, meaning it won't necessarily make sense to include 5G as standard on next year's cheaper model.
Per the latest leaks, the
OnePlus 8
will feature a curved edge punch-hole display paired with a triple-camera setup on the rear much like the one found on the OnePlus 7T Pro. This will probably be paired with Qualcomm's next-generation Snapdragon 865, 8GB of RAM, and at least 128GB of internal storage.