No, LG is not about to form a joint venture with Huawei
3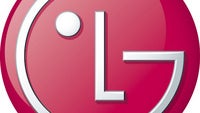 Rumors – tons of them are bombarding us from all sides on a daily basis. That's just the way things are. And while some of these do turn out to be accurate, a great fraction of the rumors we deal with turn out to be completely wrong. Here's one that falls into the latter category.
The Korean Times is reporting that LG may form a joint venture with Huawei – a strategic move that should secure the Korean company's margins and boost its volume growth. This claim is based on words by senior analyst Mark C. Newman who is seemingly familiar with LG's plans. LG, however, contacted us earlier today to deny these speculations. There is no discussion between LG and Huawei on forming a joint venture and there have not been any talks on the matter in the past.
The same analyst who The Korean Times quotes as its source mentions that LG might exit the smartphone business. Needless to say, that's nothing but a speculation and it's not looking credible at all.
So if you happen to come across news reports claiming that LG and Huawei are about to join forces, don't buy it. Also, don't expect for LG to quit making smartphones just like that. After all, news just isn't news until we hear it from the horse's mouth.