Nielsen report shows a 155% increase in smartphone data usage by the heaviest data hounds
9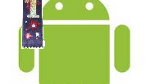 The latest Nielsen report on smartphone usage reveals some interesting statistics about
data consumption
. Smartphone data usage has increased 89% year over year. The top 1% of data users increased their consumption by 155%. That means if on average the heaviest users of the mobile web and other forms of data were using
1.8GB
a month in last year's Q1, this year that figure would be
4.6GB
.
So which platform spawns the biggest consumers of data? The
Android OS
is the answer with the average user burning up 582MB per month. The report from Nielsen almost confirms that the carriers are on target by offering 5GB of data before
throttling
down the speed of data downloads. And after all, like the carrier's have been saying, we are talking about only the top 1% of users.
If data consumption continues at the current pace, the big
problem
will start to occur next year when the top 1% of data users averages more than 5GB of monthly data use. You average users will still have nothing to worry about for some time yet.
source:
Nielsen
via
AndroidGuys
Recommended Stories