Nexus users will soon be able to use a "Trusted Voice" to unlock their stock Android device
5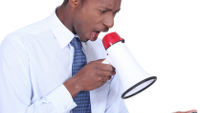 The Smart Lock feature that came with the Android 5.0 update allowed users to unlock their phone by pairing it with a
Trusted Device
using Bluetooth. It allowed you to use a
Trusted Face
using your phones front-facing camera. Now, the Android 5.1 update along with the update to Google Play Services 7.0 will allow you to use a
Trusted Voice
to unlock your handset. This feature could be available for Nexus users by the end of this week.
The feature uses the same process used to train your phone to accept the "O.K. Google" command. Google warns you that this is not as secure as using a PIN or a password because someone with a recording of your voice can fool the lock as could someone with a similar sounding voice. You are asked to come up with a PIN just in case you are ill and you don't sound like yourself.
Besides
Trusted Devices
and
Trusted Faces
, the Smart Lock feature also includes
Trusted Places
which unlocks your phone when you are at a certain location.
On-body detection
keeps the phone unlocked in your pocket, but locks it on a desk or table. Soon,
Trusted Voice
will be added to the equation. If you own a Nexus device, start prepping your voice, because this will soon be available for your stock Android device.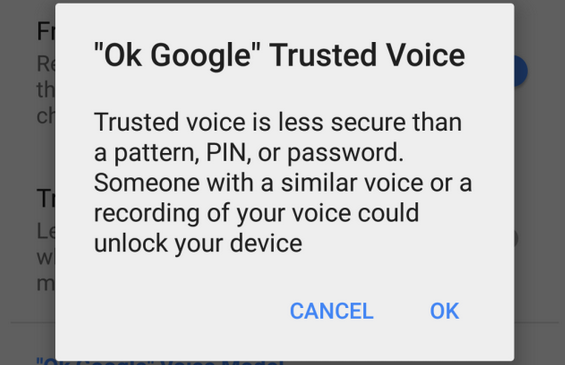 Trusted Voice is being added to Smart Lock
source:
ArsTechnica
via
SlashGear