Nexus S arriving on Vodafone network across the globe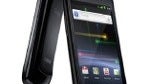 When Vodafone announces that it willsell a handset, it usually means that a whole lot of countries will getnew technology and that's exactly the case with the Nexus S. Thelatest Gingerbread flagship will be available in Vodafone storesacross the globe subsidized on a contract.
Vodafone's Group Director ofTerminals, Patrick Chomet, said:
"It's great news that our customerswill very soon be able to get Google's Nexus S direct through ourstores."
The Nexus S had a flashy launch in theU.S. as it was the flagship handset for Gingerbread. Heck, even a hugeGingerbread man appeared at Googleplex. Since then, many usersreported problems with dropped calls, but hopefully a softwaresolution is on the way and will be shipped before the Nexus S hitsthe rest of the world.
source: Androinica
Recommended Stories