Nexus 7 tablet photo found on Google Play site
17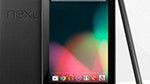 Not that we think any of you were still holding out, but whatever sliver of doubt remained about
Google's Nexus tablet
can be put to rest, as The Verge has posted an image of it that was discovered on the Google Play store. The image is presumably there to be ready for an imminent launch, since the tablet is expected to go on sale next week.
One thing the image does is confirm that the name will in fact be the Google Nexus 7 (or Nexus
7
, if you prefer). It also shows off the same wallpaper and glassy search widget seen on previous leaks of
Jellybean running on the Galaxy Nexus
, so it would seem to confirm those reports. It also shows off an expanded dock, that looks a bit more like the ICS phone launcher than the Honeycomb-based tablet UI currently seen.
It's almost exactly a half an hour before Google I/O begins, and we'll be sure to bring you all the mobile-related news that emerges. For now we'll leave you with this image and a question for those of you considering purchasing the new Nexus 7: what is your first impression? Is the sort of svelte device you'd like to purchase, or did you have something else in mind?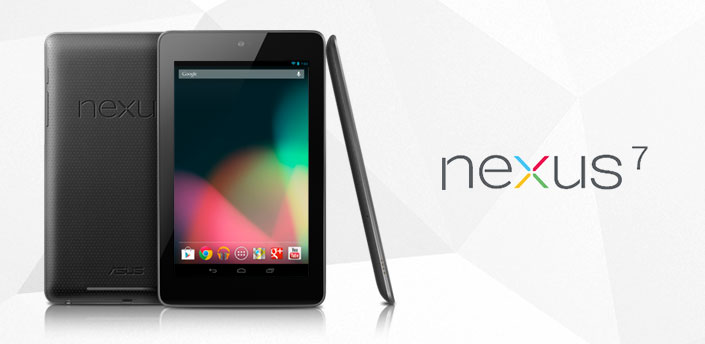 source: Play Store
banner link
via
The Verge