Nexus 7 (2013) may be available through Verizon on February 13th
28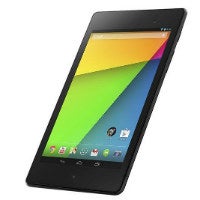 It has been a long and frustrating road for Nexus 7 users trying to use the LTE version of the tablet on Verizon. When Verizon purchased its C Block spectrum, which is used for its LTE network, it promised to run an "open" network and allow any unlocked device on it. Despite that promise, the Nexus 7 had to go through a lengthy "certification" process before Verizon would allow it on the network. Verizon has already been
fined by the FCC
for removing tethering apps installed on devices running on the network.
The Nexus 7 LTE was released in September, and while there were workarounds to get the device running on Verizon, the carrier didn't make an official statement about the issue until November when it said it was
waiting for the KitKat update
before allowing the device. Big Red went quiet at that point, and we haven't heard anything since. Now, sources for
Droid Life
are reporting that Verizon may be prepping to start selling the Nexus 7 as soon as next week, specifically this coming Thursday, February 13th.
There hasn't been an official announcement from Verizon on the subject, but releases like this one of a device that's been on the market a while usually doesn't get much lead time with the announcement. If anything, we may hear something official on Tuesday or Wednesday. This move would corroborate a tweet from
Evleaks
last month that said the Nexus 7 would be coming to Verizon soon.