Verizon points its finger at Google and Asus over delay in Nexus 7 (2013) activation
10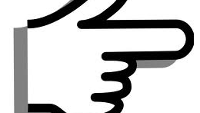 If you're a Verizon customer, you might be tempted to blame the carrier's usual slow testing pace as the problem behind the lack of a
Nexus 7 (2013)
with connectivity to Verizon's 4G LTE service. After all, back in September Verizon said that it could not activate the slate because it had not yet been certified for use on Verizon's LTE network, even though it is compatible with the pipeline. But before you start grumbling and fuming and cursing out Verizon, the carrier says that the delay is the fault of Google and Asus.
Back on September 18th, we passed along to you the word that Verizon could certify the Nexus 7 (2013) in 4 to 6 weeks, a time period that has now passed. But Verizon is now saying that there is more to the story and that the delay has nothing to do with its notoriously slow testing. The carrier says that there was a 'systems issue' with Android 4.3 which the carrier wanted Google and Asus (the manufacturer of the Nexus 7) to repair before launching the tablet.
According to a statement from Verizon, Google and Asus wanted to wait for KitKat to rollout first, before fixing the issues with the OS. Both Google and Asus asked Verizon to halt its certification process until Android 4.4 is ready for the Nexus 7 (2013). So now the ball is back in Verizon's court as the carrier will have to test Android 4.4 on the tablet before it starts to activate the Nexus 7 (2013) for its customers. But just keep in mind that this delay seems to be the fault of Google and Asus, and for once Verizon is not to blame.
source:
Phandroid