Nexus 6P sold out in Google Store
28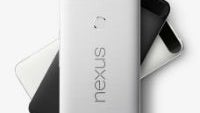 The Google Nexus 6P is listed as sold out right now in the US Google Store, and as always we're struck with the age-old question: is the phone really that popular or did Google ask Huawei to keep stock relatively limited until the demand for the device was determined? Given the general reviews of the Nexus 6P (the term "best Android phone" has been tossed around a bit), we're leaning towards the former.
What's interesting about this is that it isn't just one or two models of the Nexus 6P that are sold out, but all variants of color and storage tiers are sold out and pointing users to join a waiting list in order to be notified when the 6P is available again. Google had been pushing back the ship date for new purchases for a while, but there is always a breaking point and rather than give ship dates too far out, Google has opted to simply give the "out of stock" warning.
Extra bad news is that it is unclear what this might mean for those who still want to buy the device, but may not get a chance to before the October 25th deadline for the limited-time $50 Google Play credit offer. We would hope that Google would offer that to anyone who joins the waiting list before the 25th, but we can't say for sure.