Nexus 5 to be more compact, skip the 1080p screen and focus on camera instead?
96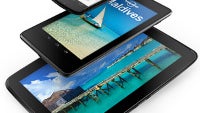 The Nexus 5, the supposed name for the next-generation Nexus smartphone by Google, might be a device totally different than the rest of the high-end Androids. While Google has consistently backed the 4.7-inch form factor for phones, this new Nexus will not be made to compete with other large 1080p phones, and will instead offer a more compact size with the focus being on camera performance, according to our tipster.
According to information our tipster got, the
Nexus 5 will skip on the 1080p craze
and launch with a 4.5-inch 720p IPS screen. The display will take up 88% of the front of the phone, the most of any phone, and that should mean a drastically narrower bezel.
The key words about the Nexus 5 are compactness, huge battery life and great camera.
The device is said to actually feature a Qualcomm Snapdragon 600 quad-core chip downclocked to 1.5GHz and come with a
whopping 2800mAh battery
. There will be no expandable storage.
What's most interesting is that Google is expected to bring a top notch
9-megapixel CCD camera
. That would be very strange - if it happens - as nearly all cameras including ones in smartphones now use a CMOS sensor that is quicker to process images.
Those are all interesting whispers we are hearing, but bear in mind that nothing has yet been confirmed by Google. In that description the Nexus 5 would definitely be an interesting device. How likely is all that to happen, though? Let us know your thoughts below.