Nexus 5 camera samples appear (compared with iPhone 5s)
79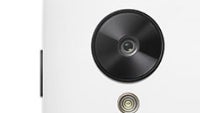 After endless rumors, the
Nexus 5 is finally here
and the torture is over. You can buy one right now (if it's still available on Google Play) and have it shipped in a few days, but some bloggers were luckier than other mortals and got to play with the Nexus 5 earlier. More specifically - with its camera which is the component Google touts to have improved significantly.
The Nexus 5 features an 8-megapixel camera with optical image stabilization and it uses the same OIS tech as in the LG G2. Needless to say, the camera has high ambitions, but can it live up to them?
Now, we have the first real camera samples from the Nexus 5 and you can explore them pixel by pixel. What do we learn from them? Well, first of all, they reveal that the handset comes with an aperture of f/2.5, not too wide for the Nexus 5's ambitions to shoot good in low light (wider aperture equals to lower f/ number and results in improved low-light performance).
Judging by all visible clues and earlier leaks, it's safe to assume the Nexus 5 uses the Sony IMX179 CMOS sensor. This would mean that it features a quite average size of 1/3.2" (smaller than top cameraphones like the Nokia Lumia 1020 and Sony Xperia Z1) and individual pixels measure 1.4µm.
Second, we learn that the ISO can easily go from around 100 to nearly 800. Nothing surprising here. The level of detail seems okay at first sight and the images overall do not look bad at all, but definitely not breath-taking either. What do you think, do you like what you see below?
Update:
We have added more camera samples to better illustrate how the Nexus 5 camera performs. Some of the images (those with borders) have obviously been post-processed.
Update #2:
We have now added more samples from both the Nexus 5 and the iPhone 5s for clear comparison between the two 8-megeapixel shooters. It's hard to draw final conclusions from the images (there are only two comparison images) since the focus and metering differ, but given that most likely they were taken using automatic settings and without tapping to focus, we like the detail and sharpness on the first image better on the Nexus 5, and on the second image the iPhone 5s seems to capture a bit darker, but otherwise better balanced image with the background nicely visible while the Nexus 5 burns that background almost completely. Once again, we would not draw any final conclusions from this, but do take a look and let us know your thoughts.
Update #3:
New sample images have surfaced comparing the Nexus 5 with the two-year-old Samsung Galaxy Nexus, a device featuring a 5-megapixel auto-focus camera. Take a look below.
source:
GigaOm
,
Anirudh Devani
,
MobileSyrup
,
NikeAirJ
Recommended Stories