Nexus 4, 5, 7 and 10 Android 5.0 Lollipop update allegedly postponed for November 12
25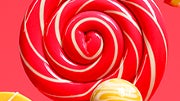 Looking around, and there's no sugary Lollipop for your
Nexus 4
,
5
,
7
and
10
to suck on? Well, Google might have postponed the official update, which was
originally scheduled to air this week
, for exactly a week from now, November 12th.
The allegedly belated rollout is rumored caused by Google's desire to iron out last minute bugs and fixes, so the extra wait is for good. Alternatively, the Mountain View folks might want the Android 5.0 Lollipop update for your device to coincide with the
Nexus 6
official launch, so as there are no hurt feelings that someone with a lowly Nexus 4 is flaunting the newest version before you got your hands on your huge 6" phablet with the sugary candy.