Newly purchased Apple iPad Air turns out to be store demo, bringing on the pain
28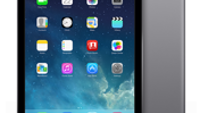 Poor Monica Hall. All she wanted to do was go down to her local AT&T store and pick up a new
Apple iPad Air
. It doesn't sound like a big deal, right? After all, thousands of people buy a new tablet every day. But on November 15th, after purchasing an iPad Air from an AT&T Store in Mesquite, Texas, she took her newly purchased slate home and couldn't get it to load apps or to lock. She spent two hours on the phone with Apple Support until the reason for the problem was discovered: the actual Apple iPad Air she bought was a demo model.
So Ms. Hall and Apple Support spent about three hours fiddling with the tablet until it seemed like it was working perfectly. But three days later, when getting ready to text her daughter, she typed in the first two letters of her name when all of a sudden she realized she had more than 300 Apple employee contacts on her iPad. These people were all strangers to her. The problem is that when she synced her iTunes account to the iPad along with all of her cloud based content, it pushed that information onto her Apple iPhone as well. And she can't just wipe and restore the phone because iOS 7 is not compatible with her company's email system. In other words, all of those Apple related contacts have to be deleted name by name.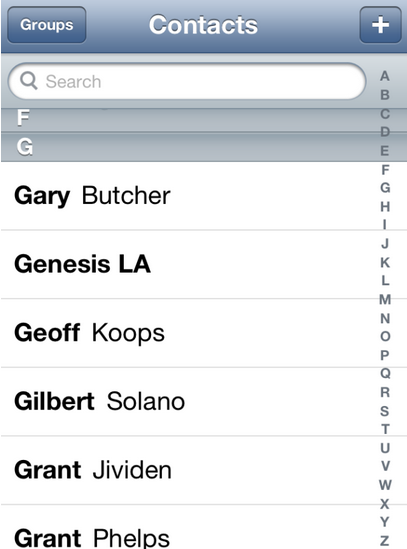 Hall knows only one of these people
Hall says that about 80 to 90 names on her contacts list belong to her and the number of contacts on both her iOS devices now number over 400. She didn't feel like she should have to spend the time to make these deletions. She met with an AT&T manager who was no help. After being directed to Apple by AT&T, the Cupertino based company told Hall that the problem actually lies with AT&T since it was their demo ("
Oh, that's where the demo model went
," said an employee at the Mesquite AT&T Store). AT&T eventually offered Hall $100 for her troubles, but manual deletion remains the only solution.
We would like to throw our 2 cents in here by reminding device buyers that new means new. Don't settle for a demo model when you shell out your hard earned cash for a new device. New means new, not a model pawed over by employees or shoppers. Demand to see the device you've purchased before you leave the store, even if the store has already set it up for you. Since AT&T already set up her tablet for her, Hall never looked at or tested the tablet before she went home. While we are not blaming her for what happened in the least, it is an oversight she has admitted to and helped lead to the problem.
If you need another reason to examine your purchase before you leave the story, think back to the mother who purchased an iPad at Walmart for her daughter's birthday and when the box was unwrapped at home, it
contained nothing but legal pads
.
source:
CNET