New upgrade for iOS version of Twitter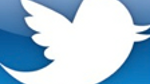 The new 3.2 version of Twitter for the Apple iPhone and Apple iPad adds some new features while it also corrects some bugs on the iPhone version of the app. Perhaps the most exciting new feature is the one that watches the Twitter accounts you follow. When one of those accounts sends out a tweet with your name in it, you are notified immediately and can add to the conversation in real time. The notifications will come in the form of an SMS or in the latest Twitter for iPhone which can be downloaded for free now, from the Apple App Store.
With today's update, you can also get push notifications for Messages on Twitter for iPhone, similar to what has been available on Twitter for BlackBerry. To turn on your notifications via SMS, go to twitter.com/devices and check the box under "Text Message notifications". You can also start receiving notifications from everyone instead of just people you follow. You can also turn the entire notifications system off if you do not want to be bothered.
Those using Windows Phone 7 or Android feeling a little bit green with jealousy? Don't be. Twitter is working on the same exact features for both of those operating systems.
Besides the notifications being pushed to you as we mentioned above, other changes for the Apple iPhone include improved display of shortened URL's, fixing an error caused by the incorrect setting of a device clock, enable geotagging on tweets, and more Retina graphics.
Changes for the Apple iPad include improvements to the UI, and a way to manage saved searches.
source:
Twitter

Recommended Stories