New update for Google Maps on Android is all about getting places faster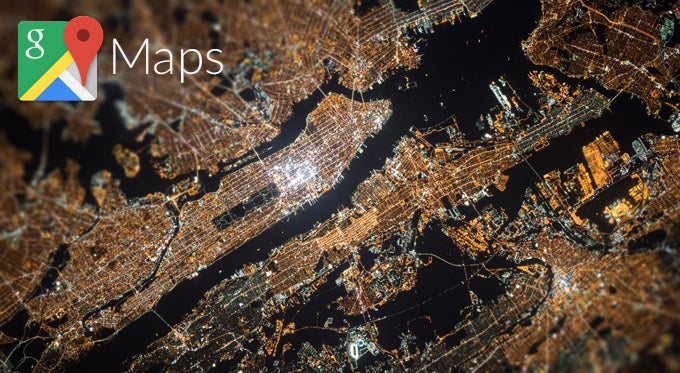 Google today began rolling out an update for the Android version of Google Maps that's all about getting you to your destination faster, no matter whether you're on foot, by car, or public transit. As such, it throws in some additional and useful info into the swipe-up menu at the bottom of the screen, that's presented by way of three tabs – "Places", "Driving", and "Transit."
The "Places" tab will help you explore different venues around you or a location of your choice, such as restaurants, cafes, hotels, gas stations, and others. For example, you can look up "cheap eats" or "fancy restaurants" in the curated lists, and get info on nearby places that match your query, as well as detailed directions on how to get there fast.

The Places tab helps you find places of interest when you're on foot
Under the "Driving" tab, you'll see your estimated times of arrival to "Home" and "Work", if you have these locations saved, that is, as well as real-time information on traffic conditions and expected delays on your route. If you want to skip the detailed directions and take your usual route, you can still get the detailed traffic conditions report by tapping on "start driving."
And if you're using public transit, the "Transit" tab promises to save you from running to the bus stop numerous times a day. Under this tab, you will get detailed recommendations on whether you should take a bus or a train to your destination, when the next one arrives, as well as locations for the nearest stations. Once you choose your final stop, you will get an estimated time of arrival and a real-time schedule for your chosen means of transit.
The new update for Google Maps is now rolling out on Google Play. There is no word as of yet when the new functionality may reach its iOS counterpart.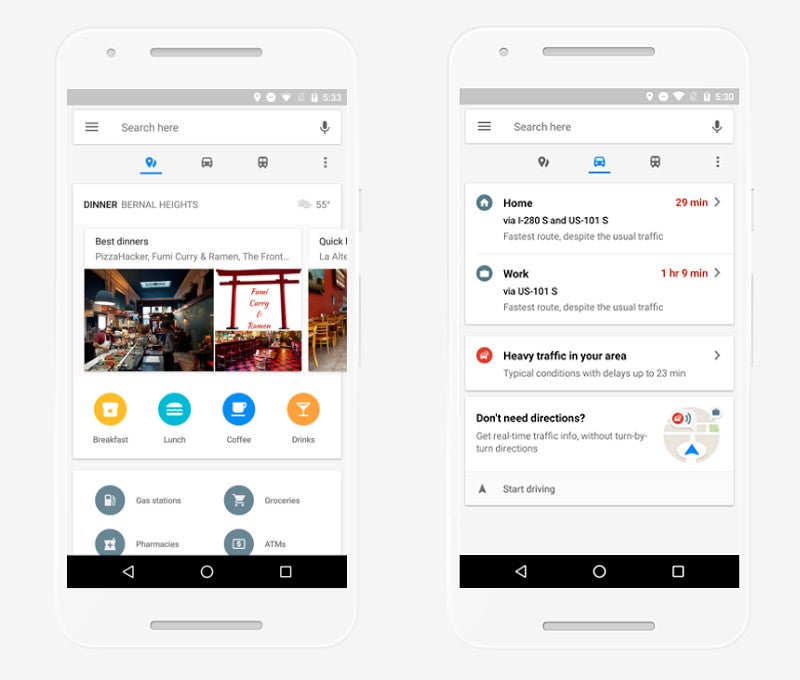 The new tabbed view in Google Maps for Android