New study suggests talking on the phone while driving perhaps not as hazardous as once thought
8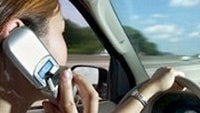 We, along with most of the tech media (pretty much most media anywhere), have
shared all sorts of news
about studies reiterating what we already know,
distracted driving
(it does not really matter what is distracting you) is
dangerous driving
.
Of course, every point of view
has a counter-point
, and every study or legal review can also be turned on its head. Under the right circumstances, anything can become safer or more dangerous.
From folks at Carnegie Mellon University and the London School of Economics conducted an analysis of 8 million car crashes and fatalities on roadways in eight US states. The time period studied tracked activity between 2002 and 2005, before and after 9:00PM (local time) for each state. 9:00PM was chosen because at that time, many carriers offered free calls during the week.
Examining the call data and corresponding incidences of car crashes, Professor Saurabh Bhargava and Dr. Vikram Pathania saw
no correlation
between the increase in calling activity and the fact that there was no apparent increase in crashes.
"At first we thought the numbers were wrong. We went back and checked everything - but there was nothing going on at all. We just know that we saw a big jump in cellphone use and there was no impact on the crash rate." – Dr. Vikram Pathania
Now before you go all crazy thinking you are impervious on the streets while chatting on the phone, you should know that the study was only looking at talking,
not texting, not data use.
The principals of the study want to dig deeper and see if there is any correlation related to the age of the driver (
certainly likely
) and also research further as it relates to smartphone use.
"Rash drivers will always find a way to distract themselves."
source:
BBC