Siri developer says texting-while-driving study is doing it wrong (study rep agrees)
12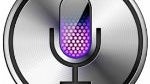 Recently a study came out that claimed voice command is
just as dangerous
as texting-while-driving. But, the creator of Siri thinks that the study was flawed and doesn't apply to Siri. He says that Siri is a truly safe alternative for hands-free, distraction-free control while driving. The study was conducted by the Texas Transportation Institute (TTI) at Texas A&M University, but Siri co-creator Adam Cheyer says the study wasn't done right.
According to Cheyer, researchers of the study asked drivers to use Siri improperly, leading to instances where the drivers had to read the screen which shouldn't have happened. He says the researchers seem "to have misunderstood how Siri was designed to be used." Going on to say:
Of course your driving performance is going to be degraded if you're reading screens and pushing buttons.
The study didn't use Siri's car mode by admission of TTI representative Christine Yager. Had the study used Siri's car mode, Cheyer says that almost all of the instances of drivers needing to look at the screen or press a button would have been eliminated. In car mode, "Siri is even stricter and will not execute certain commands that would require looking at a screen", says Cheyer.
It sounds like TTI may need to recreate the study, because other voice command apps like Vlingo also offer car modes, so Siri may not be the only app being misrepresented in the study.