New smartphone platforms expected to see sales increase in 2015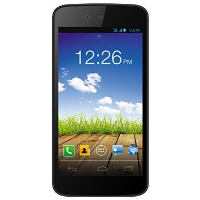 Newer smartphone platforms, such as Android One, FirefoxOS and Tizen, are expected to see an increase in sales for 2015. Sales will be driven by first time smartphone buyers seeking to replace a featurephone. Thanks to lower prices for smartphones in emerging markets, featurephones have been losing market share. And handsets powered by the newer platforms are usually entry-level models priced in the $50 to $100 range.
According to Gartner, featurephone shipments accounted for 38% of total handset shipments in the third quarter of 2014. The researcher sees that figure dropping to 10% by 2018. As the price gap between featurephones and smartphones narrows, those replacing a well-worn featurephone are now more apt to make the switch to a low priced smartphone.
Google's Android One models for the first half of 2015 are expected to be produced by HTC, Asus, Acer and Lenovo. These phones should feature processors produced by MediaTek and Qualcomm. Samsung's Tizen powered Samsung Z1 is
expected to be launched in India on January 18th
. Mozilla and its partners have banded together to produce 14 FirefoxOS models in 30 countries. Some models are priced under $30 USD.
source:
DigiTimes