New piece of Android spyware can record your phone calls
20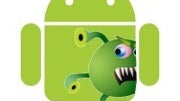 If you are still not convinced that mobile malware should be taken a bit more seriously, here is something that might make you have second thoughts about how secure your smartphone really is. The security experts over at
CA Technologies
have come across a
new piece of Android spyware
that can not only record phone conversations without the users knowledge, but can also silently upload them straight to a remote server.
Reportedly, the malware worked as intended when it was tested in a controlled environment – a pair of Android emulators were hooked up together over a simulated network. When a call was placed between them, the entire conversation was recorded in the form of an AMR file stored on the virtual device's microSD card. Further changes that the virus makes to the device's configuration make it possible for the stored files to be uploaded over to a remote server, which the alleged attacker is supposed to have access to.
It has been pointed out that this new piece of mobile malware is considerably more advanced than the rest of Android viruses that have been observed so far. Until now, the most that any malicious app could do in terms of spying on you was to log the time and duration of your phone calls in a simple text file, yet no malware capable of recording actual phone conversations had been reported prior to this case.
That being said, one should always be careful when downloading apps from dubious sources as there is no way to know how safe the software is exactly. It may sound disturbing, but chances are that we will be hearing more and more about
malware threats targeted at smartphones
from now on.
source:
CA Technologies
via
Electronista