New pic shows the Nokia 2520 tablet in red
17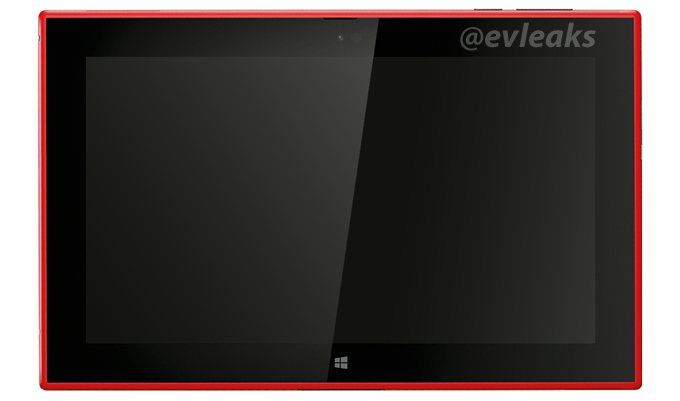 You may have seen the image of the upcoming Nokia Lumia 2520 tablet wearing its
cyan
coloring yesterday, and now we're getting to see what is essentially the same picture, but with the tablet in red this time around. We are expecting to see the announcement of Nokia's Windows RT tablet very soon, so the leaks will likely just keep coming faster now. Of course, the announcement of the Nokia tablet is planned for the same day as the Apple iPad announcement,
October 22nd
, so Nokia may not get the visibility it wants for the event.
The Windows event will arguably be more interesting though, as it is also expected to feature the first Windows Phone phablet, the
Nokia Lumia 1520
. On the Microsoft side of the announcement, we're expecting the official announcement of Windows Phone 8 GDR3, which brings support for phablets, smaller tablets, and quad-core processors to the platform. With that in mind, it may also be a good time for Microsoft to announce the rumored
7-inch Surface
tablet.
There haven't been nearly as many leaks on the Nokia and Microsoft products, so there are more unanswered questions. On the other hand, we basically know everything about what Apple will be announcing. All that's left there is whether or not we'll see the iPad mini 2 or not.