New partnership with Microsoft aims to expand app availability on Tizen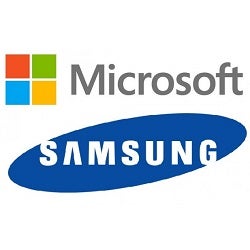 Looking back on Samsung and their activities in 2016, the company kicked out some pretty solid handsets, Albeit for the debacle with the Note 7, the
Galaxy S7
series,
Gear S3
, Gear Fit 2, and
Gear IconX
all brought something new and fresh to the table. They may not all be the best devices in their class, but each one certainly has something unique and interesting to bring to the table. Although 2016 may be on its way out the door, Samsung hasn't stopped with their efforts in the mobile landscape. The company recently announced that they would be investing a grand total of
$9 million to get more developers to create apps for their Tizen operation system
, and in a recent announcement that Samsung would be partnering up with Microsoft, it looks like Sammy is taking even more steps to do something once and for all about the lack of apps for their own OS.
Thanks to the new deal between Samsung and Microsoft, the two companies will be working together on "open source projects, such as .NET Core and Xamarin.Forms, to enable .NET support for Tizen." According to a press release from Samsung -
The first preview supports mobile application development with device emulators and an extension to Visual Studio with full IntelliSense and debugging capabilities. Support for Smart TVs, wearables, and other IoT devices will be added in future releases.
What's all this mean though? With Samsung now officially joining the Microsoft .NET community, developers will now be able to use Microsoft's Visual Studio to create apps for Tizen in the C# language. Samsung says that more than 50 million gadgets are currently powered by the Tizen OS, and with the expansion to allow developers to create apps for the platform with a system that they're comfortable with and native to, we should start seeing more and more apps make their way to Samsung's baby in the near future.
We recently held a poll to see what our readers though about Tizen, and almost
half of the results
came back with people saying that Samsung should continue to work on it and make it better. A move like this certainly is a step in that direction to improve the quality of the OS, and with .NET support being released and shipped on Tizen-powered devices starting in 2017, we won't have to wait too much longer to start seeing the results of this partnership.