Samsung is giving away more than $1 million each month to get developers to make apps for Tizen
17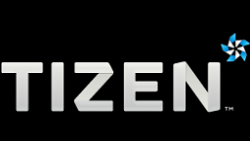 When it comes to the world of mobile operating systems, the two top dogs are undeniably Android and iOS. These two platforms easily have the biggest user bases out of any other competitor, and part of this is due to the wide app selection that each one boasts. While this used to be a pain point for Android, it's caught up to iOS at this point to where it's no loner as great of an edge that Apple's OS has over it. Unfortunately, the same cannot be said for Samsung's Tizen OS. Tizen has only been around since 2012, and as one might expect, the app selection for it is considerably lacking. Samsung is well aware of this, and with their latest initiative, they're looking to do something about it.
Samsung has officially taken the wraps off of the Tizen Mobile App Incentive Program, and it's a promotional activity to get more developers to create for their operating system. The program is the first of its kind to try and expand the app selection for the Tizen OS, and it will allow app developers to get a shot at earning $10,000 for creating a successful application in the categories of social networking, gaming, lifestyle, and more.
As per Samsung's VP of Global Product Management, Woncheol Chai -
We're excited to launch this new incentive program to help develop and bring the best of mobile apps to the Tizen community as well as provide customers with a better mobile experience.
Samsung is investing a grand total of $9 million into this incentive.
In order to participate in the program, developers need to make sure that they submit their new or existing application to incentive.tizenstore.com when registration starts in January of next year. From here, Samsung will then gather the top 100 apps that have been downloaded and registered with the program and award their creators with a nice $10,000 bonus - resulting in a grand total of $1 million. However, Samsung will be doing this each and every month between February and October 2017. That means, with $10,000 being given away to the top 100 apps each month, Samsung is investing a grand total of $9 million into this incentive.
Do you think that's money well spent on Samsung's end? Or should the company be looking to invest that money into other ventures? Let us know down below in the comments!