New intel on Intel's Medfield and Clover Trail mobile chipsets
5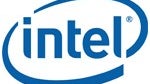 Intel is overhauling its mobile product roadmap for 2012, according to industry rumor gadfly DigiTimes. According to the new information, the Medfield CPUs, part of Intel's Atom line of processors, will now be targeted at mobile handsets only, and they will develop Clover Trail as a chipset specifically for tablets. Both chipsets will launch before or alongside Windows 8, according to Intel.
Medfield chips were
originally targeted
at both tablets and smartphones; it was expected that when they land next year the 32nm chips would finally allow Intel chips to squeeze into the slim profiles consumers expect in modern mobile devices. It was hoped that Medfield could also approach the energy-sipping performance seen in ARM-based mobile chips. A prototype Medfield phone has already been shown off running Android.
Now it appears that Medfield chips will only be targeted at phones, with Clover Trail chips intended for use by tablet vendors. Earlier reports stated that the Clover Trail chips are intended to specifically take on NVIDIA's Tegra 3 platform, and newer versions of Apple's chipset that will presumably be unveiled in 2012.
Intel's x86 architecture dominates the notebook and netbook class of portable devices, but they have struggled to break into smaller mobile devices, where ARM-based systems continue to enjoy a dominant market share. To combat this Clover Trail and Medfield are just the first releases in an accelerated development schedule that will see Intel's mobile chips move from a 32nm process in 2012 to 22nm and then 14nm processes each of the following year.
source:
DigiTimes
via
Electronista