New iPhone will be 7.9 millimeters thin, to sport an HD front camera, report suggests
30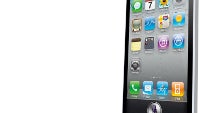 Boy those iPhone rumors just keep on coming! Besides that upgraded,
4-inch Retina Display
, the next iPhone model will supposedly come with an
HD front-facing camera
. Word comes from Mingchi Kuo – an analyst for KGI, who gave away the intelligence in a note to investors. As long as his prediction turns out to be correct, those FaceTime video chats will surely look better in 720p, don't you think? In comparison, the front-facing shooter currently used in the
iPhone 4S
is limited to VGA resolution. Another change that we will likely see is that
the front camera will be located in the middle
, kind of the way it is positioned on the current-gen iPod touch.
The main camera, on the other hand, will reportedly remain pretty similar in terms of megapixel count and performance, with only the aperture size expected to be increased from f/2.4 to f/2.2. There will be one difference, however, that Apple component suppliers will have a hard time dealing with, namely that the module will be physically smaller. Shrinking down the module would be a must as otherwise it won't be able to fit inside the next iPhone. According to the report, the device is going to be just
7.9 millimeters thin
.
Whether all these predictions are on the right track or not will likely be known later this year. If everything goes as planned, the new iPhone will probably be unveiled this fall.