New iPad is the hottest iPad yet, literally
47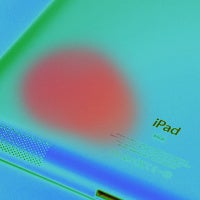 The new third-generation iPad is
hot not only figuratively
- it
sold three million units
during the launch weekend alone - but also very literally. The tablet burns 10 degrees Fahrenheit hotter than the iPad 2.
Five minutes after it started running GLBenchmark, the new iPad reached temperatures of 33.6° C (92.5 Fahrenheit), while under similar circumstances the iPad 2 heat level stood at 28.3° C (82.9 Fahrenheit). The results were obtained by using an infrared camera.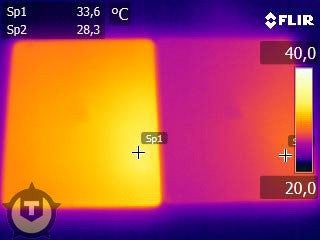 Now 92.5 degrees Fahrenheit is far from being burning hot, but it should definitely make for a difference you can feel in your lap, hands or wherever you use your tablet.
We're curious whether you felt this already or does the temperature difference seem insignificant in real life. Share your experiences in the comments below.
UPDATE:
The hot news about the thermal output of the new iPad seems to have quickly stung Apple and the company has released an official statement simply denying that the problem exists. Here's what it reads:
"The new iPad delivers a stunning Retina display, A5X chip, support for 4G LTE plus 10 hours of battery life, all while operating well within our thermal specifications. If customers have any concerns they should contact AppleCare."
At the same time, more reports have sprung up saying the iPad overheats under certain circumstances and
shuts down
after displaying an error message. We'll definitely be looking more into that as it sounds like a dead serious issue. In the meantime, we'd appreciate your first hand experience with the new iPad - share it in the comments below.