New hands-free car kit for smartphones introduced by TomTom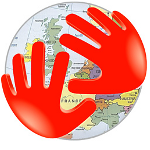 new hands-free car kit for smartphones
that will allow you to keep talking while in two-handed control of your steering wheel. Two different versions are being offered, one for the Apple iPhone and another for devices that have a microUSB port, like Android models. But there is more to TomTom's hands-off kit than allowing you to talk and drive at the same time. An advanced noise and echo cancellation system helps you hear the other party loud and clear without sounding like you're talking while standing on the Swiss Alps. Background and ambient noises are removed making the conversation a pleasant experience.
What good is a hands-free kit if your phone is flying all over the car when you make a turn? The new TomTom hands-off smartphone kit provides you with new mounting options that will fit all models regardless if you use a case. Voice recognition technology allows you to
make calls without your hands leaving the wheel
and the extendable microphone can be clipped on to the sun visor for clear calls. Bluetooth functionality lets you pair the kit to two phones at the same time. Thanks to the 2-watt speaker, you will have no problems hearing callers and navigational directions.
The kit attaches to the dashboard or windshield using a self-adhesive disc that comes in the box. The new TomTom hands-free car kit for smartphones is priced at
€99.95
($122.75 USD). There is also a version made for the iPhone that comes with a Western Europe navigation app for
€149.95
($184.15 USD).
source:
SlashGear