New details on Windows Blue and how it brings Windows Phone to tablets and desktops
20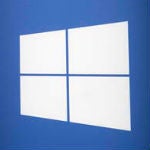 We have heard a couple rumors about Windows Blue, which is the reported update to Windows that is planned for mid-2013. What we had heard before was that the update was planned to be the
universal version of Windows
, and could possibly be offered for free to accomplish that goal. We also heard that it could bring
support for 7 and 8 inch tablets
, and now we're getting new details on how Blue will bridge the gap between tablets, desktops, and Windows Phone.
According to a PCBeta forum member, Windows Blue is also being referred to as "Windows 9 Dev", and one of the main visual updates to Windows 8 (and theoretically RT as well) will be bringing the WP8 resizable Live Tiles to tablets and desktops. Additionally, the update will retain the "legacy" desktop mode, but will update the UI on the desktop mode to be more flattened and in line with the Metro UI aesthetic.
Under the hood, the Blue update is said to be using a new version of the Windows kernel, version 6.3, which should make everything smoother and more polished.
All in all, that's a lot of rumors surrounding this update, and a few of them are quite believable. We're hoping Microsoft unveils some real info soon.