New data shows Chromebooks are struggling, Windows RT is doing better
16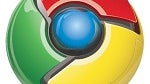 Despite their low cost, "instant-on" nature and always-connected style, Chromebooks account for such a small amount of web traffic that it does not even warrant an asterisk on NetMarketShare's report.
Web traffic from Chromebooks accounted for two-one-hundredths of one-percent (0.02% or 0.0002). Since its launch in 2011, the Chromebook has been marching to its own tune but hard sales figures have not been making much news.
OEMs that have been manufacturing Chromebooks have not been bragging about their sales performance either. It has been reported that Acer has only sold about 5,000 Chromebooks since last summer. That has not stopped Google however, in fact, Google doubled-down with the recent introduction of the high-definition touch screen Chromebook Pixel. Samsung's Chromebook was also a hot item on Amazon this past holiday season.
By comparison, Windows RT statistics are not any better, however, Windows RT was able to achieve parity in only a few months. Its popularity may grow now that manufacturers are cutting prices on Windows RT devices.
What does this really mean to Chromebooks and Chrome OS? Nothing. Google is clearly invested in this horse for the long haul. That is a good thing, because over 90% of the world is in a Windows environment and a lot of people are not on board with the whole cloud computing scheme.
Chrome is a solid OS, it came out of the
Pwnium 3 conference unhacked
which is a major accomplishment. Microsoft is equally all-in with Windows RT and its path also certainly includes a heavy dose of cloud computing in the future as well. So while Chrome is off to a slower-than-molasses-in-winter-time start, Google's vision is long and its pockets are deep.
source:
ZDNet