New comScore numbers out, Android now makes up 50% of U.S. smartphones
27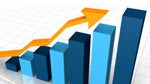 The latest comScore numbers have hit the street; quick, all you fanbois need to go sharpen your pitchforks for the ensuing debate! Are they gone? Ok, let's take a sober look at the numbers before they get back!
In some sense comScore is just reporting more of the same – Android and iOS grew their share of the smartphone market, while Microsoft and RIM continue to shed market share. This quarter's numbers are punctuated by the fact that
Android has now eclipsed the 50% barrier for all smartphones owned in the U.S.
Android's final tally was 50.1%, up from 46.9% in November. Apple's iPhone claimed 30.2% of the U.S. market, up from 28.7% in November. The larger growth observed by comScore suggests that Android handsets significantly outsold the iPhone – an apparent contradiction to
previous claims
that the iPhone was matched or exceeded Android sales in the U.S. last quarter. Different companies use different methods to calculate market share; the survey of 30,000 people in comScore's study is likely more accurate than calling around to stores to check on stock, but we imagine people will choose to believe whoever's numbers tell them what they want to hear.
On the short end of the stick, Research in Motion's BlackBerry's continue to lose ground, dropping 3.2% of the market to land at 13.4%. Another quarter like this and they will be at the 10% threshold. Microsoft still hasn't made any headway in the U.S., and their market share (which includes legacy Windows Mobile users) dropped to 3.9%. With the Lumia 900
about to land
stateside, we expect to see their numbers improve by the end of Q2.
Looking at the manufacturers of all mobile phones (not just smartphones) Samsung held steady out front, producing 25.6% of all mobile phones, while LG and Motorola lost market share. The big story here is that Apple's strong growth of 2.3% of all mobile phones jumped them ahead of Motorola, which is quite an accomplishment since Apple only makes smartphones. Maybe that's why they're one of the biggest companies in the world.
So there you have it, another round of comScore data. Try to keep the conversations civil!
source:
comScore