New app lets you tweet from the grave
13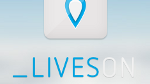 Imagine the shock that your friends and family will feel when they continue to receive tweets from your Twitter account after you've died. Starting in March,
LivesOn
will be available as an app that uses Artificial Intelligence to learn your style of writing so that tweets can continue to be sent out under your name while you're under the ground.
Believe it or not, there already is an app called
DeadSocial
that sends out tweets from your account after you've passed on, but the messages are written by you before your death. LivesOn tries to capture how you write your tweets. The AI also tries to learn what subjects you normally respond to so that tweets that are sent out in your name cover the kind of subject matter that you would have tweeted about when you were in the pink. Those who want to use the app will have to appoint an executor who will be in control of your Twitter account after you've gone.
"It divides people on a gut level, before you even get to the philosophical and ethical arguments. It offends some, and delights others. Imagine if people started to see it as a legitimate but small way to live on. Cryogenics costs a fortune; this is free and I'd bet it will work better than a frozen head."-Dave Bedwood, creative partner of Lean Mean Fighting Machine
As morbid as this is, wouldn't you just love to catch the reaction of your friends and family the first time they get tweeted from your ghost? LivesOn already has a web page up where you can leave your email address to be notified when the app is (please forgive us) live. And no matter how you feel about the whole thing, you have to laugh at the app's tagline on its site. "
When your heart stops beating, you'll keep tweeting

."


source:
LivesOn
via
CNET