New app for Apple iPhone plays Mission Impossible with your sext messages
7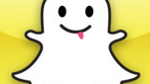 Update: We have a little conflict as the New York Times reports that the app disables the recipient's screenshot functionality while users say that those receiving a picture from Snapchat can take a screenshot of the picture, and the sender is alerted to the taking of the screenshot. Considering that users of snapchat have by definition used the app, we'll go with them.
Those who
like to send out sext messages
have a new app for the iPhone that
will allow the racy pictures to "self-destruct" within 1 to 10 seconds
. Snapchat is the name of the app and it is available free from the Apple App Store. The app
disables the ability of the recipient to take a screenshot
but can't stop someone taking a picture of the picture using another handset. Additionally, images you send are kept on the developer's servers and while the company tries to delete user's picture's immediately, it can't guarantee that all pictures you send will be deleted. In other words, send those sexting photographs at your own risk, warns Snapchat's privacy policy.
Snapchat was featured in the New York Times this past weekend and the iconic paper noted that according to Pew Research, 6% of adult Americans admit to sending "
sexually suggestive nude or nearly nude photo or video
" using a cellphone. 15% of adult Americans have received such material and
3% of teenagers say they have sent out X-rated pictures using their handset
. Apple, not totally blind to the use of the app, has it designated for users 12 years of age and older and warns of "
mild sexual content or nudity
".
A
similar app that deleted text messages called Tigertext
, was developed in 2010 after Tiger Woods' texting got him into trouble.
source:
NYTimes
via
Forbes

Snapchat's privacy policy reminds you to text at your own risk
Recommended Stories