New anamorphic adapter lens brings film-like video shooting capabilities to iPhone 5s and 5
9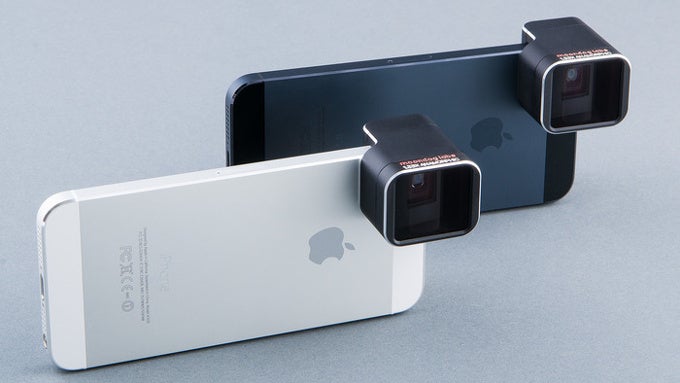 The iPhone has proven to consistently rank as one of the top smartphone cameras out there that captures images with great quality, but also shockingly fast. What if you could use it to actually make your first foray into film making, wouldn't that be great? Problem is, even though the iPhone 5s and iPhone 5 do record 1080p videos, they do so in a 16:9 format, so if you want to get that trademark cinematic look, you'd need to cut the top and bottom of your footage to get to an aspect ratio of say 2.4:1. However, that would lose a lot of the frame and might be a problem.
Here's a solution that would make every iPhone 5s a great tool for filming without any need to crop the footage in post-production - the 1.33x anamorphic adapter lens. A Kickstarter initiative, this new lens fits the iPhone 5s and iPhone 5 perfectly (sadly, will not work with any other devices!) and allows you to capture video with a much wider perspective. Moreover, you can use it to shoot panoramic photos in a single tap.
So basically, this 33% increase in horizontal field of view makes the native 4:3 images shot on the iPhone into 16:9 shots, and the 16:9 video into 2.4:1 film. In order to do this magic, it has to actually squeeze more information, but then you can "de-squeeze" it to normalize the look of the image and get rid of artifacts.
The Kickstarter campaign for this first of a kind lens for the iPhone 5 and 5s has still 15 days to go and while early birds specials are gone and the goal has already been met, you can still join in to get yours with an estimated arrival time of around March 2014. Right below, are shots captured with a prototype anamorphic adapter lens.