New adjustable Glif skips iPhone exclusivity: welcome the $30 universal smartphone tripod mount
5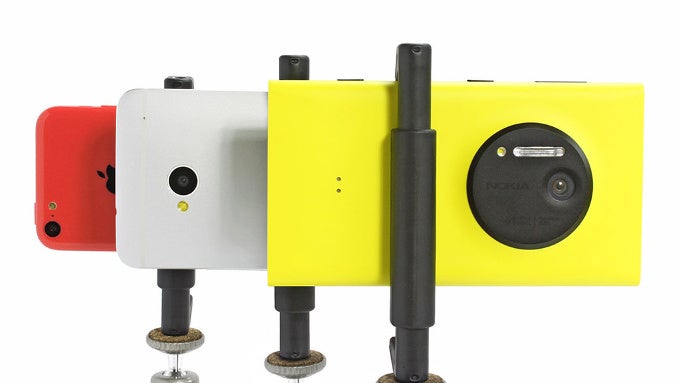 The Glif has long been one of our
favorite smartphone camera accessories
- a mount and stand for your iPhone, it would let you put that fancy phone on a tripod and use it for some serious shooting. However being the iPhone exclusive gadget it was, it could not be used with some of the best cameraphones out there like the Nokia Lumia 1020, Samsung Galaxy series and so many more Android devices.
Now, that's changed. StudioNeat, the maker of the original Glif, have just unveiled the new adjustable Glif that would fit any smartphone out there - be it an iPhone, Android, Windows Phone or even others no matter whether that phone is or isn't equipped with a case. The new Glif can be adjusted to work with all phones measuring between 58.4–86.4mm wide and 3.1–12.7mm thick, which pretty much means… all phones. Adjusting its size happens via a simple 5.32 hex key, included in the box.
All of that while retaining the very compact size of the original Glif and the awesome low $30 price. The new Glif takes 2 to 3 weeks to ship to the United States and if you order today, you might get it before Christmas. For international shoppers, it'd take 3 to 4 weeks. You can get it at the source link right at the bottom of this article.
source:
StudioNeat