New Sony phablet in the works, Xperia Z4 Ultra, anyone?
15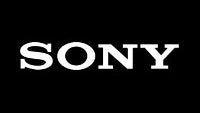 According to industry sources quoted by Taiwanese publication Digitimes, Sony is working on a new 6-inch smartphone. The large-screened phablet is said to be manufactured in Taiwan, and this is how the publication apparently got in possession of this information. Digitimes has an on/off reputation when it comes to information regarding unannounced devices, so make sure to maintain a dose of skepticism when digesting this information.
Although the publication doesn't mention any specs other than the size of the display, insider sources are quoted claiming that Sony is now focusing on mid-range and high-end smartphones in order to raise profits. Digitimes also says that Sony is expecting to sell 38 million smartphones in fiscal year 2015, opposed to 39.2 million smartphones in fiscal year 2014.
The last time Sony launched a smartphone with similarly large display was back in Q1 2014 when the company released the mid-range
Sony Xperia T2 Ultra
with a 6-inch display. Sony launched its largest phone to date, the 6.4-inch
Sony Xperia Z Ultra
, in July 2013. At the moment, we can't tell if the new Sony phablet will draw from the T2 Ultra or the Z Ultra, since both would make sense.
The original Xperia Z Ultra was basically a larger version of the original Sony Xperia Z flagship, meaning that a potential Xperia Z4 Ultra should come with roughly the same set of hardware specs as the upcoming Xperia Z4.
Previous rumors
suggest that the
Sony Xperia Z4
will come with a display running at 1440 by 2560, a Qualcomm Snapdragon 810 processor, and 3GB of RAM. On the other hand, the Xperia T2 Ultra came with more modest specs, so a new Xperia T4 Ultra model could arrive with similarly non-flagship hardware.
In 2015, the market for large-screened smartphone has expanded considerably compared to just a few years ago, as phablets continue to eat through the small tablet market. Unfortunately for Sony, this doesn't guarantee that its new gargantuan smartphone will sell in high numbers.