New Microsoft tool instantly brings certain WP 8.1 and Windows 10 Mobile phones up-to-date
3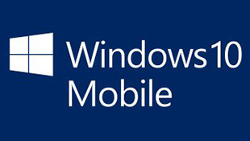 If you own a Windows Phone 8.1 or Windows 10 Mobile handset, you might know that Microsoft is still sending out bug fixes and security updates for the platforms. Those sporting a handset running either OS have to load all previous versions of the software that they might have missed, before updating the device with the latest version. The Windows device recovery tool used to provide an easy way to update to the latest version of the appropriate OS, but Microsoft changed its functionality; now, the Windows device recovery tool loads the OS version that a particular phone shipped with.
So Microsoft has developed a new tool called
Over-the-cable Updater
which will load the latest version of Windows 10 Mobile on eligible Windows Phone 8.1 and Windows 10 Mobile models. This new tool is the only way for users to avoid having to install all of the updates they missed before bringing their phone completely up-to-date.
The tool requires a connection to a Windows PC, and if the handset is locked with a PIN code, the user must unlock it before using the OTC Updater. The device being updated also needs to have the airplane mode enabled. To download the tool, click on the sourcelink.
source:
OTCUpdate
via
MSPoweruser