New Mi5 photo leaks show us the phone's slender profile. Update: Proven fake
13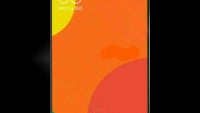 Update:
As pointed out by a few of our avid readers, these images are actually fan-made concepts of the Mi4. A link to the "concept-phones.com" page that has the original pictures can be found in the source below
Xiaomi hasn't really kept a tight veil around the next installment of its flagship smartphone, it seems, as we've seen quite a few leaks lately, detailing both the phone's
hip design
, and
impressive specs
.
So far we've seen photos of the phone's super-thin side bezels, though we haven't had a nice look of its slim profile. Well, thanks to another leak, published by Chinese tech blogging site IT Home, we can now feast our eyes on what is allegedly the Xiaomi Mi5's slender chassis.
If you've missed the news – these unibody casings are meant to hold a 64-bit octa-core Snapdragon 810 CPU, with the Adreno 430 GPU, a 5.7" QHD (1440 x 2560) resolution screen, and a 20.7 MP Sony Exmor sensor for its main snapper, all priced at $325 off-contract.
Anxious to see it? Well, latest rumors claim that it may make an appearance
at 2015's CES in Las Vegas
– that's next month. Looks like Xiaomi is slowly, but surely, moving towards that global push that's supposed to
launch it to the top spot
in the smartphone manufacturer ladder, as this is the first time that the company has chosen to unveil a new model at an event held in the USA.