Alleged Xiaomi Mi 5 design leaks out, side bezels begone
30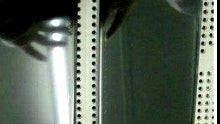 Just three years after its first phone, Xiaomi is now the third most profitable handset maker, after Apple and Samsung, and
the fourth-largest
, that's why when it starts prepping a new flagship, we are all ears. Building on the success of the
Mi 4
, the company is on the verge of releasing its successor, the Mi 5, and the alleged design just leaked out.
Done in the trendy bezel-less side style, the Xiaomi Mi 5 looks like a very thin and comparatively elongated handset, which bodes well for its one-handed operation. As for the rest of the specs, the only rumors circulating right now are for a Quad HD panel,
Snapdragon 805
chipset and 3 GB of RAM, but, given that the Mi 5 will likely be announced next year, these could already be expected. In any case, it is shaping up to be a blockbuster handset again, especially if
Xiaomi outs it around cost again
, and earn margins after the component prices start going down, as is habitual for the company already.
Recommended Stories