New LG wearables for kids leaked; both devices are Verizon bound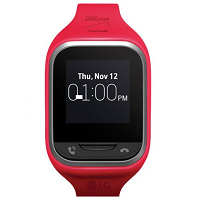 A tweet from prolific tipster Evan Blass reveals that LG has two wearables for kids on the way to Verizon. The LG GizmoPal 2 and the LG GizmoGadget will probably appear at the carrier's physical and online stores in time for the holiday shopping season. The original LG GizmoPal had a simple layout including a button and a speaker, and was offered as a device that would allow parents to keep tabs on their kids. This was accomplished through the use of two-way calling, a special app, and real-time GPS tracking.
The new GizmoPal 2 brings a screen to the equation, making for a much improved device. And if it looks cooler, which it does, perhaps your kid won't look for the very first place to ditch the wearable, or hide it in a pocket. The GizmoPal 2 and the GizmoGadget will both make and take calls, and you will be able to use your smartphone to track your kids on a map. Verizon has yet to make these official, but when it does we will know all about pricing and availability. Judging by the date on the display of the GizmoGadget (click on the slideshow to see the images), we could see the pair made official on November 12th.
In this day and age, giving your kids the room to be independent is hard to do. A device like the GizmoPal 2 will help you feel safe while helping to build your kid's confidence.
source:
@evleaks