New LG video showcases five great tips and insights into the beastly G4 camera
13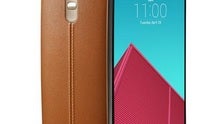 The LG G4 is the latest in a deluge of new arrivals in the Android space. HTC kicked things off early on with the solid One M9, before Samsung launched the decidedly more impressive Galaxy S6 and S6 Edge. With the iPhone 6 and 6 Plus having broken all manner of records since arriving in September, LG knew it had its work cut out in trying to grab a piece of the pie. But as you'll have seen if you've caught any of our reviews, it's hard to say a bad word about the G4, and both the front and rear-facing cameras are particular highlights. Thus, LG has once again drafted in photographer Colby Brown to present five great features of the G4's cameras.
With the HTC One series having caught the eye for its unibody design and Samsung always churning out flagship devices with good cameras and even better displays, LG has cut a rather isolated figure in the battle of the top-end 'Droids over the years. The G4, however, does throw down the gauntlet to its adversaries, and along with the rear-facing, 16-megapixel shooter, LG has also treated selfie fans to an 8-megapixel front snapper.
Colby Brown, the photographer who
presented some of the G4's camera features
prior to its launch, is back with a few more now that the official unveiling has taken place. The clip, which has been posted up on the official
LG Mobile Global
YouTube page, talks about the f/1.8 lens, and how it's the brightest of any smartphone on the market. The fact that the lens sucks in more light means that you're less likely to be using the flash, which, in turn, means you'll get brighter, more natural-looking shots even in low-light conditions.
Brown goes on to demonstrate manual mode, before discussing how the in-built color spectrum sensor can adjust to particular environments and gather details that other, competing smartphone cameras may struggle to achieve. There's also a taster of the new OIS 2.0 (optical image stabilization), which keeps your videos flowing smoothly even though conditions may always be changing.
Finally, the 8-megapixel camera at the front is briefly discussed, and at a time when folk seemingly take more selfies than ordinary shots, LG G4 users' facial blemishes will show up in all their glory.
Take a look, and let us know if the LG G4 is on your radar by dropping a comment below.