New Google game lets you chase yaks with a jet pack in the Himalayas, is positively epic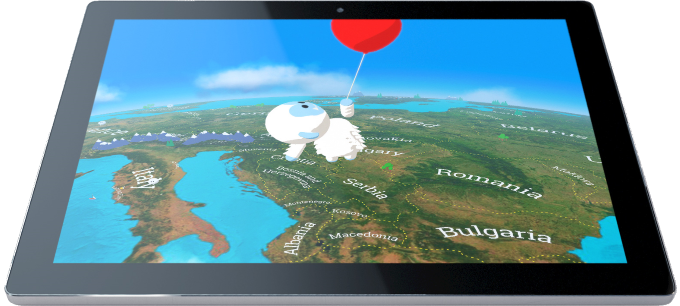 Google knows people love to have fun, so it harnessed the power of Google Maps, the Unity game engine, and Android's virtues combined to come up with an adventure game like no other.
Verne: The Himalayas is the name, and the premise is exploring Google Maps' detailed 3D imagery of the Himalayas with a user-friendly, 500ft tall Yeti that skates across frozen lakes, plays with Tibetan yaks, flies a jetpack and jams with the region's traditional musical instruments. But who are we kidding, most of you will be chasing yaks with a jetpack, because what other game lets you do that?! There are none. Not even all-out mayhem console titles like Just Cause.
The Himalayan joyride is accompanied by the voice of a presenter giving out bits of trivia, which is where the educational element comes in. Learning stuff about the sacred mountains while chasing yaks with a jetpack - as a Yeti? Better call that a triple win!
Anyway, Verne's adventure is only available on Android at the moment. If you rock a Google-fied handset, head to the Play Store link below and have fun!