New Google Voice Search ad makes us wish for spring
4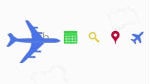 Google has been doing a pretty good job recently of putting together ads that tug at your heart strings a bit, or elicit some sort of emotional response. The ads may not always be memorable exactly, unless there's a silly twist (they're camping out in the backyard! That's how the Nexus 7 had internet!) Still, it's interesting to see how Google Now and Voice Search are taking center stage more and more.
The newest ad centering on those two intertwined products is another that's fairly good. At the very least, Google seems to have a knack for showing human moments in its ads - real people in real situations getting value from a product. That alone is a refreshing thing to see in an ad.
We do have to say that it seems the ad takes a bit of liberty with the speed at which Voice Search performs though. We've never had our Nexus 4 respond that quickly to either the "Google" trigger, or a search. It's not a huge difference, but it is noticeable.