New Google Maps Android API brings vector maps to 3rd-party apps
6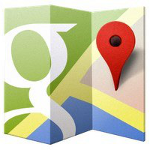 Just about two years ago, Google
updated its Maps app
on Android to support vector-based graphics for faster loading and better 3D views, and now Google is opening up that goodness to 3rd-party developers with a new update to the Google Maps Android API. Today, Google announced the new version 2 of the Google Maps Android API.
The API also adds support for Android Fragments (worst name for a great feature ever), which is the responsive design system in Android that allows app layouts to dynamically change to fit different screen sizes from phones to tablets.
Apps will need to be updated to take advantage of the new API, but the updated maps will work on Android 2.2 and higher. Google has already announced some partners like Trulia (real estate app), Expedia Hotels, and FlightTrack, which will be updated soon to feature the new maps.