New Galaxy S5 camera samples test the 16 MP sensor, compare it with the Galaxy S4, Lumia 1520, and Note 3
58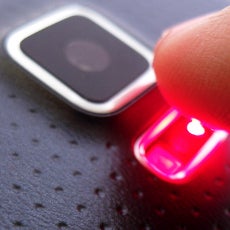 Samsung's new
Galaxy S5
flagship comes with a 16 MP
ISOCELL
camera, an apparent improvement over the 13 MP shooter in last year's
Galaxy S4
. The sensor is 1/2.5" in size - quite a bit larger than your
average Android phone sensor
- and only giving way to the 1/2.3" unit in the
Sony Xperia Z1
. Granted, Samsung used a larger sensor, but also crammed 16 million, instead of 13 million pixels in it, so the pixel size itself is still 1.1 microns.
The ISOCELL technology, however, decreases the cross-talk interference between adjacent pixel cells, which bleeds light meant for one pixel, into the neighboring pieces. This allegedly overcomes the problem with stuffing many small pixels close to each other, which some argue is the reason behind the artifacts that often appear with Sony's 20 MP photos from the Z1, for instance.
Samsung also explained
that the pixels in the ISOCELL sensor have 30% larger well capacity. This means that each individual pixel can receive more light before saturating itself, which results into a wider dynamic range, and better color representation.
Talk is cheap, though, and without an optical image stabilization module, the low-light performance of the Galaxy S5 might be called under question here. Luckily, an abundance of real-life camera samples with the S5 just appeared, putting the 16 MP ISOCELL sensor through its paces in various scenarios. We have the camera tested under indoor, outdoor, and night conditions, as well as some macro samples, plus a comparison with the same shots, taken by the S4. Dig in the slideshow below (the comparison shots are towards the end), and tell us what you think. These are full-size samples straight from the handset, so arm yourself with patience, while they load.