New CEO Chen: BlackBerry to continue making phones
40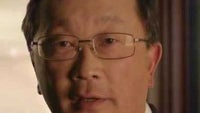 So now that BlackBerry will not go private, what are the future plans for the Canadian based manufacturer? Interim CEO John Chen, named by the board to the position on Monday, has good news for BlackBerry fans. The company is not going to pullback from the smartphone business. Chen is taking over for Thorsten Heins, who is leaving BlackBerry as part of the agreement that will bring $1 billion in financing into the company.
The new CEO has staged a successful turnaround before, with enterprise software and services company Sybase. Chen guided the company into the arms of enterprise software giant SAP in 2010. He also was a senior advisor to private equity firm Silver Lakes which partnered with Michael Dell to take Dell private. Because of this connection he was asked about licensing BlackBerry 10 to Dell, and declined to answer. Although licensing software might be one of the things that BlackBerry will have to do to stay alive, make no mistake about Chen's decision to continue building handsets with the iconic BlackBerry logo on them. He expects the turnaround at BlackBerry to take 6 quarters and says, "
I'm doing this for the long term. I am going to rebuild this company
."
On Monday,
Fairfax Financial pulled the $9 a share provisional buyout offer it had on the table
due to lack of financing. Instead, Fairfax will invest $250 million in a $1 billion offering of convertible debt. Fairfax currently is BlackBerry's largest stockholder.
"I know we have enough ingredients to build a long-term sustainable business. I have done this before and seen the same movie before."
-John Chen, interim CEO, BlackBerry
"We did the due diligence ... and our conclusion was that a leveraged buyout with high-yield debt and at high interest rates was not appropriate for this company."
-Prem Watsa, CEO, Fairfax Financial
source:
Reuters