New BlackBerry smartphones to be unveiled by RIM tomorrow?
7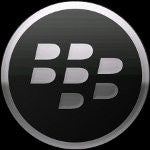 After dealing with a number of leaks, rumors, speculations and plain old guesses,
we may finally witness RIM shedding some light on at least some of the upcoming BlackBerry smartphones
powered by the BlackBerry 7 operating system. What makes us think that way? Well, according to several sources, which are supposedly well informed of the matter, RIM will be holding a press conference in London tomorrow, August 3, where it is very likely for the latest additions to the BlackBerry lineup to be announced officially. However, if that is not enough of a reason to believe that new and shiny BlackBerrys will be appearing on stage, a second event will be taking place in Toronto tomorrow evening, and prizes in the form of BlackBerry OS 7-powered handsets will be given away to a number of lucky participants.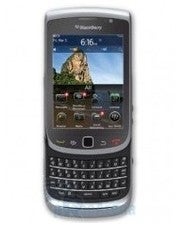 The BlackBerry Torch 9810

The first device that is quoted as a potential attendant is the BlackBerry Torch 9810
, also known as the Torch 2, or the Volt, as its alleged AT&T version is expected to be called. It was only a couple of weeks ago when the smartphone was
spotted at the FCC
, so tomorrow seems like a pretty good time for the Torch 2 to be unveiled officially. What is known about the successor to the original BlackBerry Torch is that the device will remain pretty much unchanged on the outside, yet there will be more than a few improvements under the smartphone's hood. First off, a 1.2GHz processor will be making the handset tick backed up by the plentiful 768 megabytes of RAM. Other goodies that the smartphone will pack is a 3.2-inch VGA touchscreen, 5-megapixel camera, Wi-Fi, GPS, NFC and, of course, a dash of BlackBerry OS 7 to top it all off.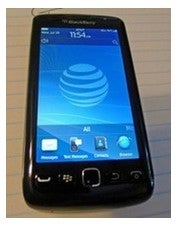 The BlackBerry Torch 9860

The second smartphone that is also speculated to be getting announced tomorrow is the BlackBerry Torch 9860
, also known as the Touch or Monaco. Since the device was anything but shy to pose for the camera, it was no secret that RIM was working on a keyboard-less BlackBerry handset and it was more or less a matter of time until it gets an official unveiling. What is said about the BlackBerry Torch 9860 is that it will pack a 1.2GHz processor, a 3.7-inch WVGA display, 5-megapixel camera, Wi-Fi, GPS, and BlackBerry OS 7 will be running the whole show.
Nevertheless, it is only a matter of time until we know for sure what RIM has in stock for us. Be sure that we will be keeping a close eye on things and will let you know as soon as we learn something new. Stay tuned!
source:
RIM
,
BlackBerryOS,
BerryReview