New Android app store coming courtesy of Amazon?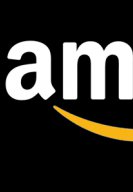 According to reports, Amazon is planning on making a splash in the mobile world by launching their own app store for Android devices.
Amazon is a retail force around the globe, so an app store that bears their name and utilizes their widely used payment system would be a serious revenue stream for them. Also, an app store from Amazon would avoid copyright violations in regards to licensed products, because they would operate in a more restrictive manner.
Amazon has apparently reached out to developers but there is no word on when they plan on getting the ball rolling for this project. There is no public timetable, but coupling an app store with their already existent music store on Android devices would be a big step for Amazon on mobile phones.
What do you think about a more restricted app store? Do you think this could mean higher quality applications, and much better organization? Tell us what you think in the comments below.
source:
TechCrunch
via
Into Mobile