The new AirPods 3 features may bring a higher price, how much will Apple release them for?
5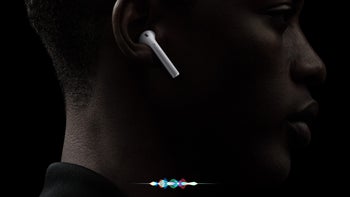 Apple updated the three-year-old OG AirPods this year around the margins, adding a new H1 chip to allow for 2x faster connection and 50% longer talk time. It kept the $159 standalone price but added a wireless charging case option that bundles for $199.
According to a
new supply chain report
, a number of AirPods 2 parts have been contracted for production well into 2020, suggesting that Apple doesn't plan to replace its spring AirPods with the eventual AirPods 3 (or 2) which it is expected to announce in the fall with a number of new features.
Thus, the current AirPods with wireless charging, always-on Siri, and H1 processor, may be sold alongside the fall model that is rumored to be water-resistant and with noise-cancelling features. That could only mean one thing - higher price for the AirPods 3 model which may sport a different design given that its main added value is expected to be the noise cancellation feature.
AirPods 3 vs AirPods 2 design and price changes
While the AirPods' beauty is in the eye of the beholder, protruding stem and all, they have proven themselves in battle numerous times as being a good design for calls, as the mics are closer to the caller's mouth than other in-ear looks. Add this to the fact that you can do light exercise with them without falling, and Apple's first foray into true wireless buds cover the vast majority of scenarios you might use them in - just look around in the gym next time you go.
Famed Apple analyst Ming-Chi Kuo reported last month that "
Apple is set to launch two new AirPods hardware models as early as the fourth quarter of 2019... One of these models is reported as an iterative update to the existing AirPods, and other will come with an all-new form factor and associated higher price
."
While we aren't sure what exactly changes will be brought to the current AirPods generation, given that it was just updated a short while ago, the "all-new form factor" prrediction for the AirPods 3 spells trouble for your wallet's thickness.
A noise-cancelling, waterproof redesign will certainly come at a higher retail cost but the good news is that the current AirPods edition looks poised to being sold alongside the new gear that will isolate you from the troubles of the world, even when you are diving. The fall season for hearables just got way more interesting to expect.
As for the final price of the AirPods 3, we'd expect Apple to tag them somewhere between the current $200 of the AirPods with wireless charging case, and the $249.95
PowerBeats Pro
true wireless buds that it is about to release tomorrow, what do you think?
| | Powerbeats Pro | AirPods 2 |
| --- | --- | --- |
| Battery life | up to 9 hours | up to 5 hours |
| Number of full charges in the case | 1.8 | 3.8 |
| Listening time for 15 minutes of charging | 4.5 hours | 3 hours |
| Wireless charging | No | Yes (via an optional case) |
| Design | Earbuds with hook (adjustable) | Earbuds with stem |
| Siri support | Yes | Yes |
| Speech-detecting accelerometer | Yes | Yes |
| Sweat and water-resistance | Yes | No |
| Colors | Black, Ivory, Moss, Navy | White |
| Price and release | $249.95, May 10 | $159 ($199 w/ wireless charging case), released |